Popsugar, Huffington Post, Cosmopolitan and Buzzfeed Oh My!
We were so thrilled to be a part of this Little Mermaid inspired shoot! Here's what Popsugar had to say along with our list of amazing vendors!!
Out Of The Sea And Into Our Dreams!
Many children dream of their future wedding, and most of our romantic notions about love come from childhood dreaming with a cast of fairy tale characters. In the spirit of that romantic nostalgia, we are excited to share this amazing fantasy photo shoot. In the collaboration between Your Cloud Parade, (a hip online wedding marketplace), and Traci Hines (singer/designer), a hipster mermaid faux-wedding is brought to life. The vision behind this shoot was to re-create the classic "tail" (pun fully intended) of the Little Mermaid, and transform Ariel (modeled by Traci Hines) and Prince Eric (modeled by Leo Camacho), into a modern hipster wedding couple!
The magical team included shoot designer Cloud Parade's Lauren Coats, hair and makeup by 10.11 Makeup, delicious desserts by Sweet and Saucy Shop, and florist A Blooming Bud. To shop the "looks" and items from this shoot, check the links below.
Images by: Mark Brooke Photography, and  Mathieu Photo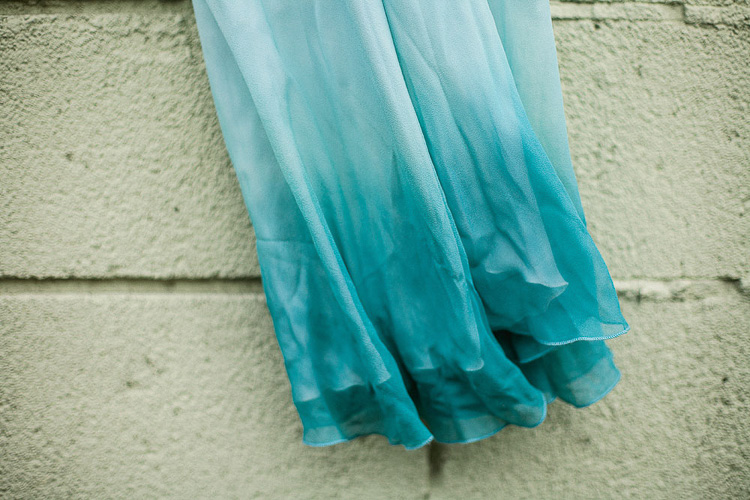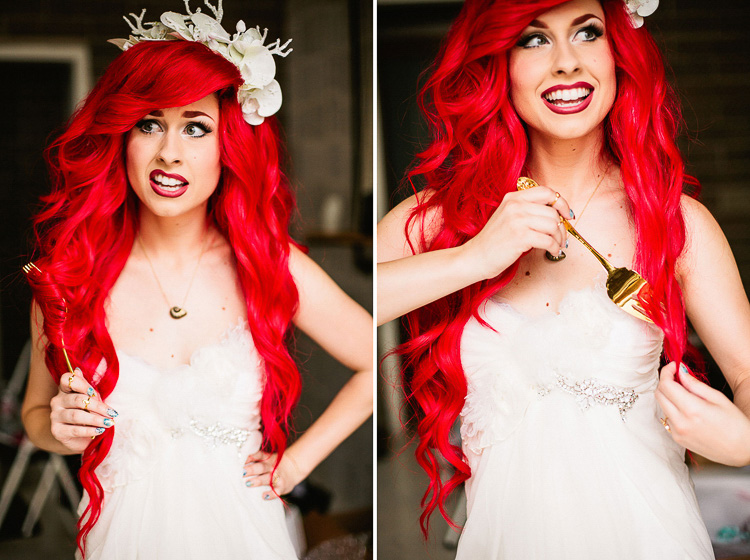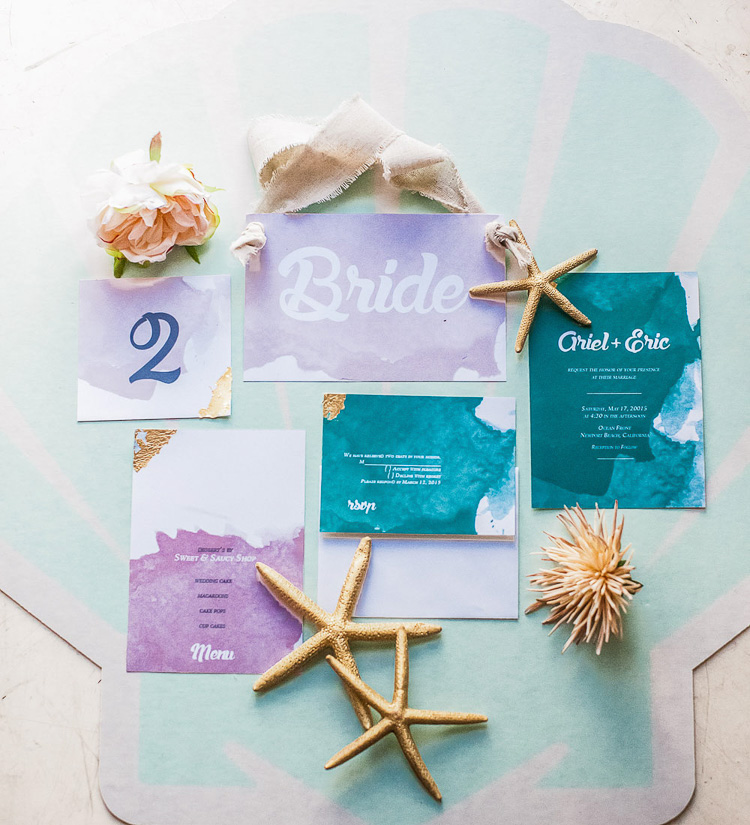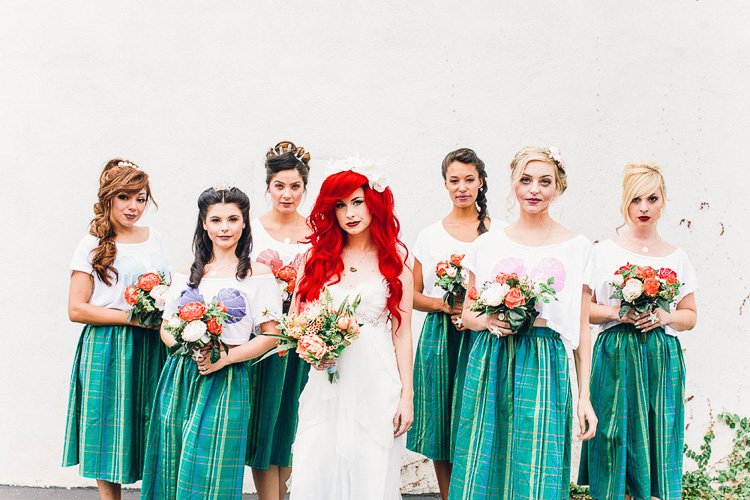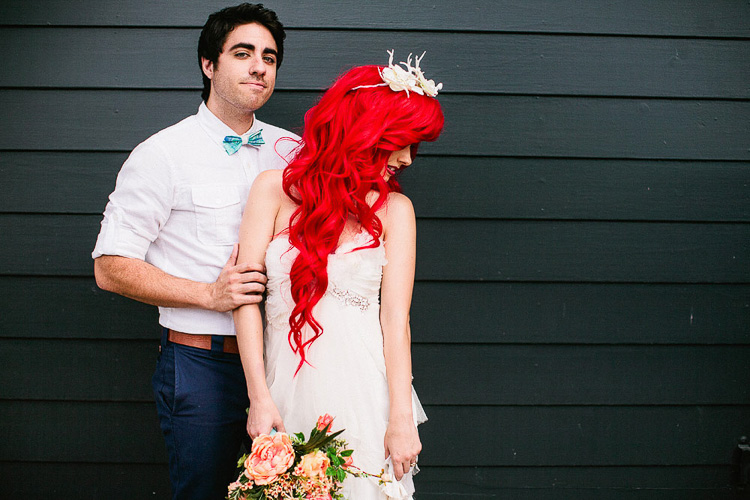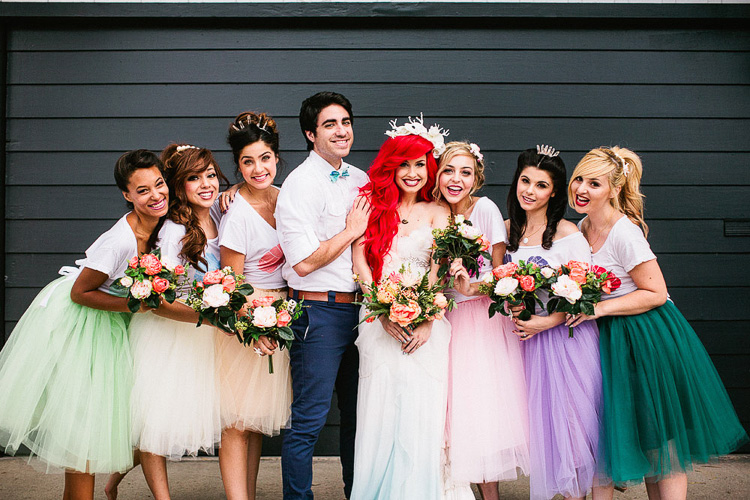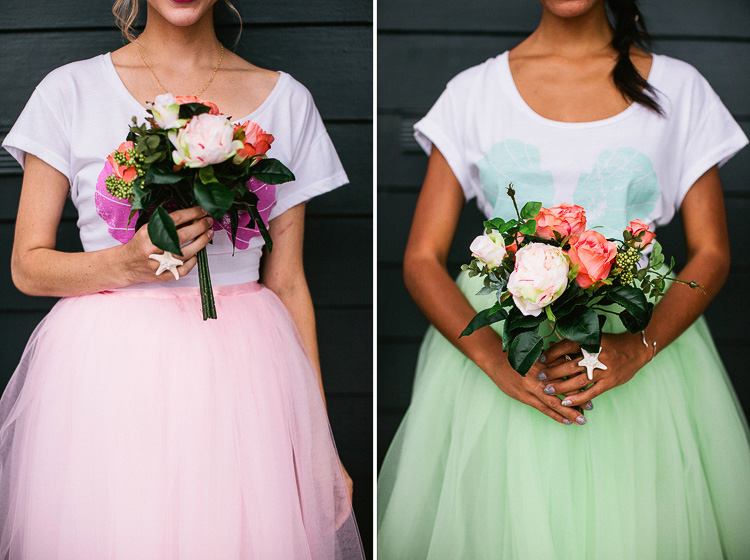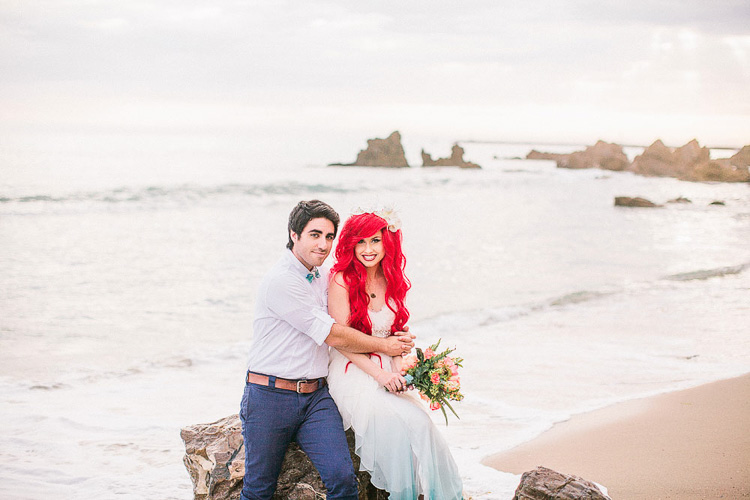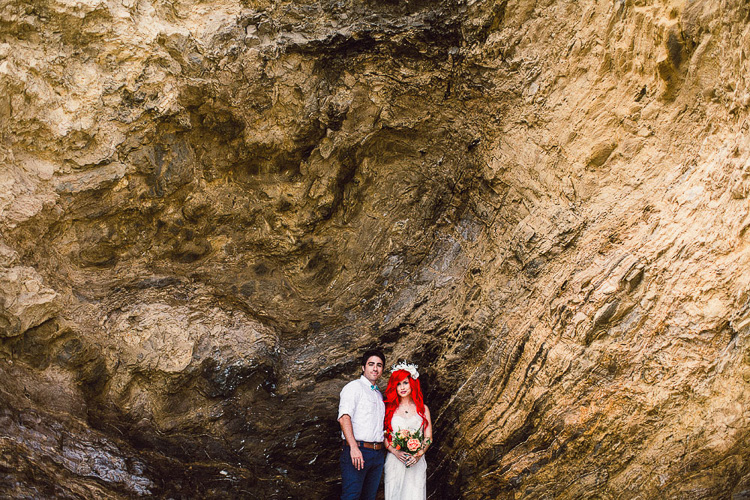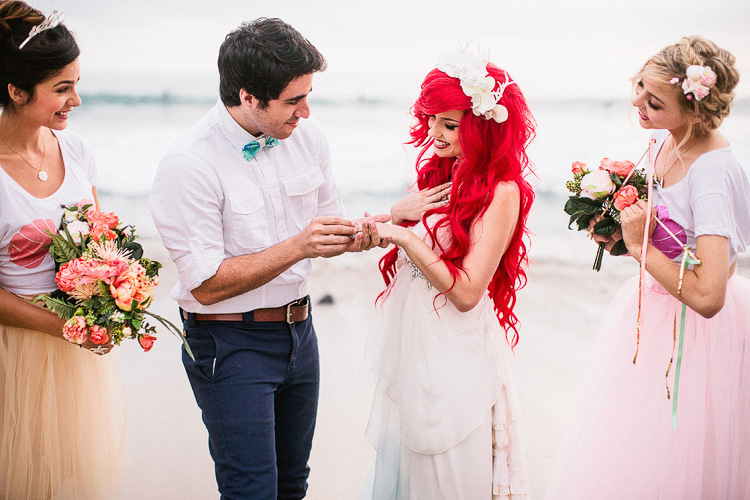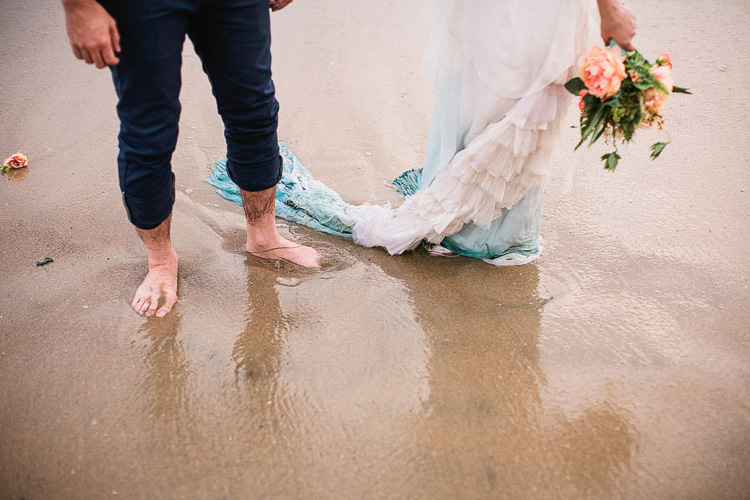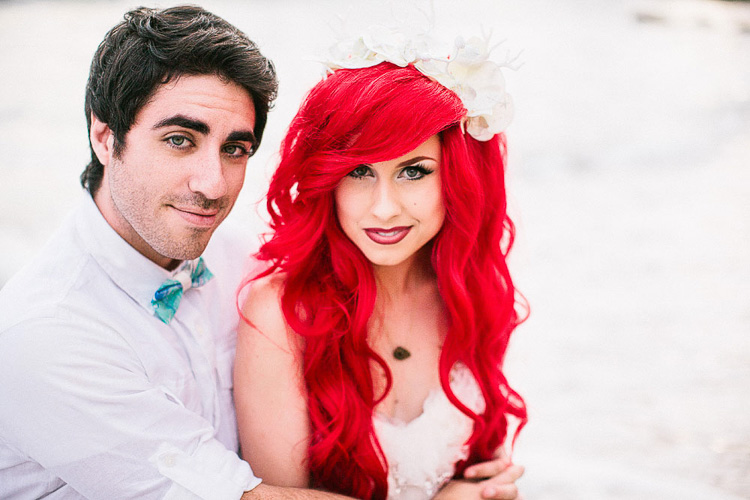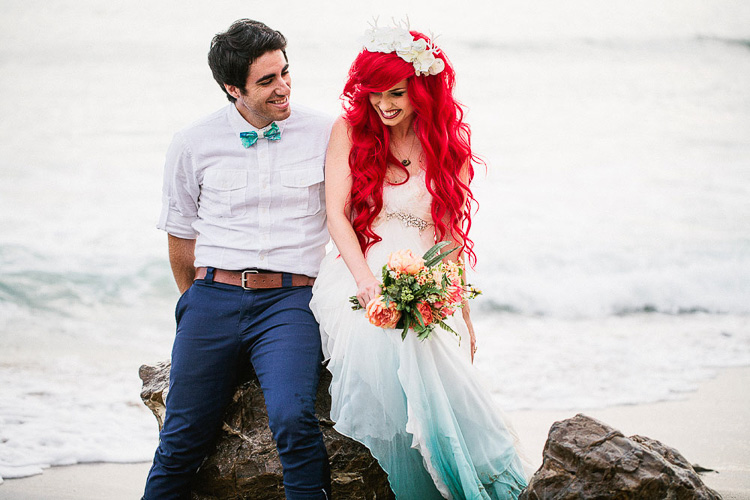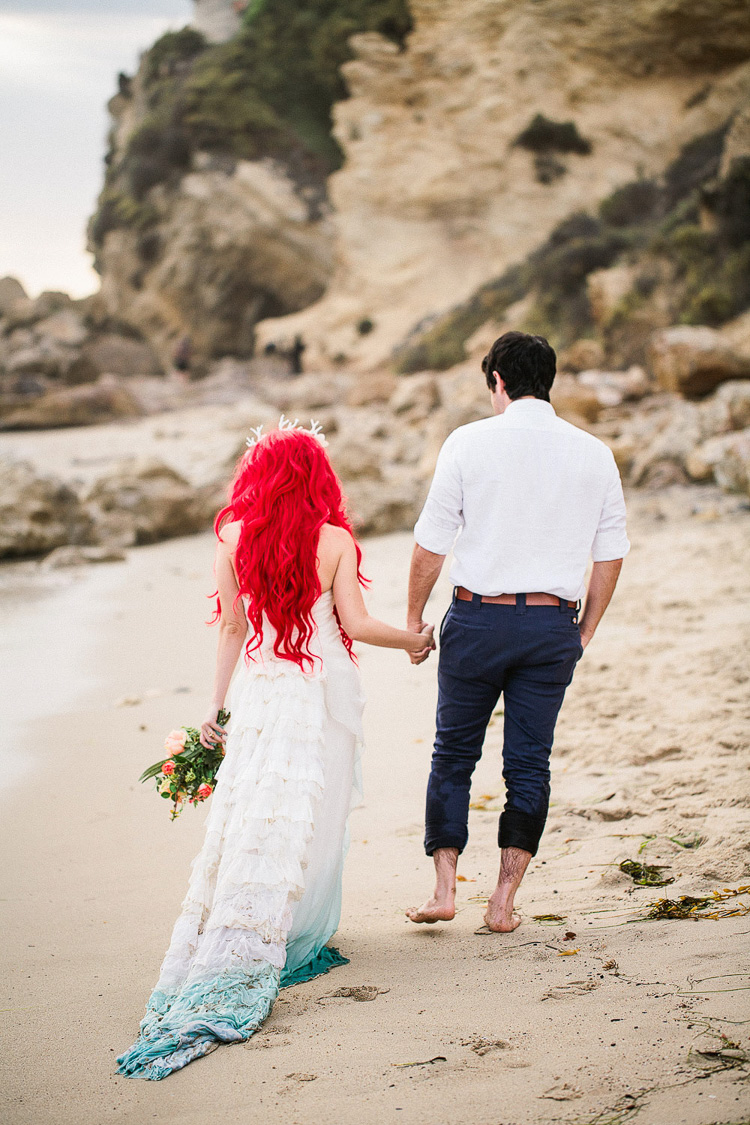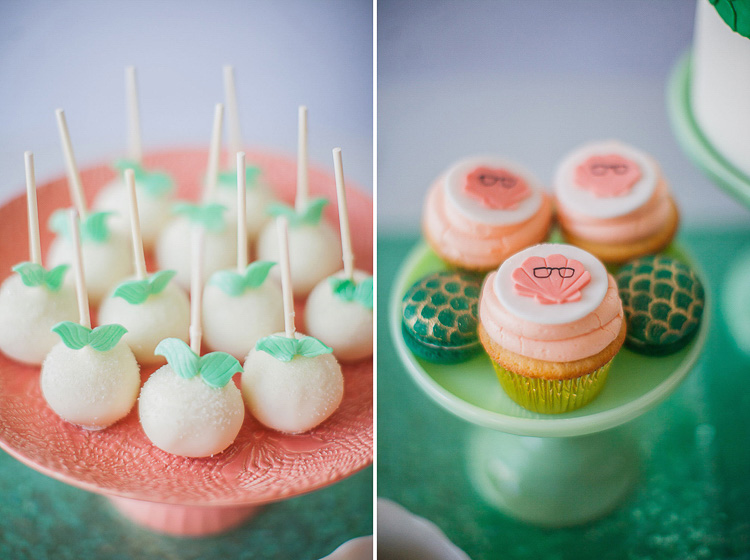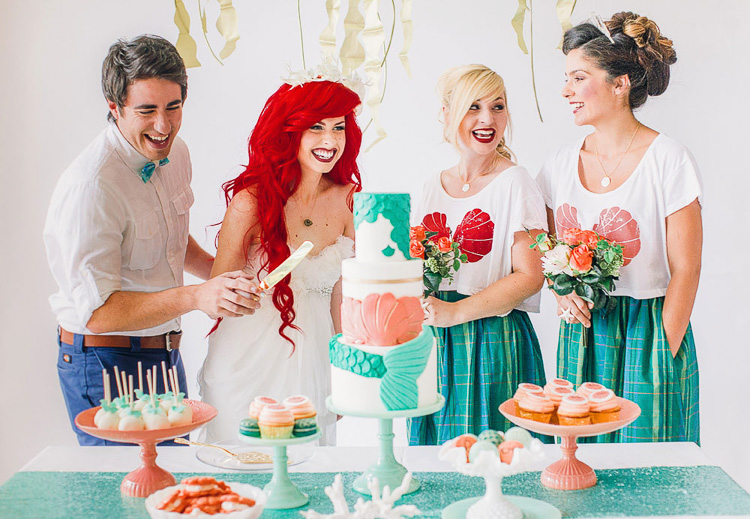 Produced by:
Produced by: Your Cloud Parade
Bride: Traci Hines
Designed by Your Cloud Parade's: Lauren Coats
Groom: Leo Camacho
Videography: Sweet T Studios
Photography: Mark Brooke Photography, Mathieu Photo, Dillon Phommasa Photo
Hair & Makeup: 10.11 Makeup
Cake & Desserts: Sweet and Saucy Shop
Florist: A Blooming Bud
Silk Floral: Afloral
Your Cloud Parade Vendors:
Bridal Gown:  http://yourcloudparade.com/shop/clairelafaye/
Hair Pieces:  http://yourcloudparade.com/shop/creature-of-habit/
Paper Goods: http://yourcloudparade.com/shop/typologie-co-/
Tablescape: http://yourcloudparade.com/shop/koyal/
Bow Tie: http://yourcloudparade.com/shop/little-byrd-shop/
Plaid Skirts: http://yourcloudparade.com/shop/fleet-collection/
Shell Stir Sticks: http://yourcloudparade.com/shop/laura-hooper-calligraphy/
Geometric Planters:  http://yourcloudparade.com/shop/redwood-stoneworks/
Air Plants:  http://yourcloudparade.com/shop/robincharlotte/
Wands & Streamers:  http://yourcloudparade.com/shop/kate-kate-nyc/
Shell Crop Tops: Adorkable Apparel
Shell Rings: Siren's Grotto
Tulle Skirts: Dark Pony Designs
Mer-sister Bridesmaids (models):
Charis Lincoln
Brytni Jean
Vanessa Walton
Helena Levin
Joanna Lynn
Amber Arden